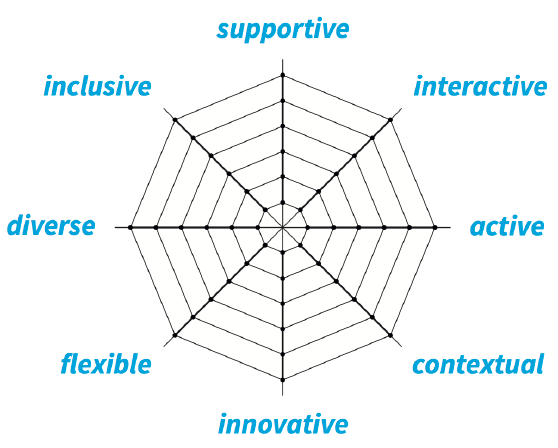 The TU Delft Online Learning Experience (OLE) is a pedagogical model that supports the development of our courses and strives for increasing quality. The creation of the OLE was an important step for TU Delft, contributing to the development of online courses in a more systematic and consistent way, guiding all course development teams through the realization of several shared educational principles.
The main goal of the OLE is to improve the quality of our online education by setting course design and development principles to support course teams. At the same time, the OLE can be used as a tool to promote reflection before the course starts to set expectations, and in the end to evaluate and plan improvements for the next run.
In the 2016 EDEN Annual Conference in Budapest we received the Best Practice Initiative Award for our paper that describes the model and how it's implemented. The paper is part of the conference proceedings and can be downloaded here, while the presentation can be visualized below.
Additional resource: download the Online Learning Experience poster.