Starting a new course can be overwhelming – especially creating course videos to support your learning activities, which require knowledge of scripting and copyright issues, alongside recording and editing skills.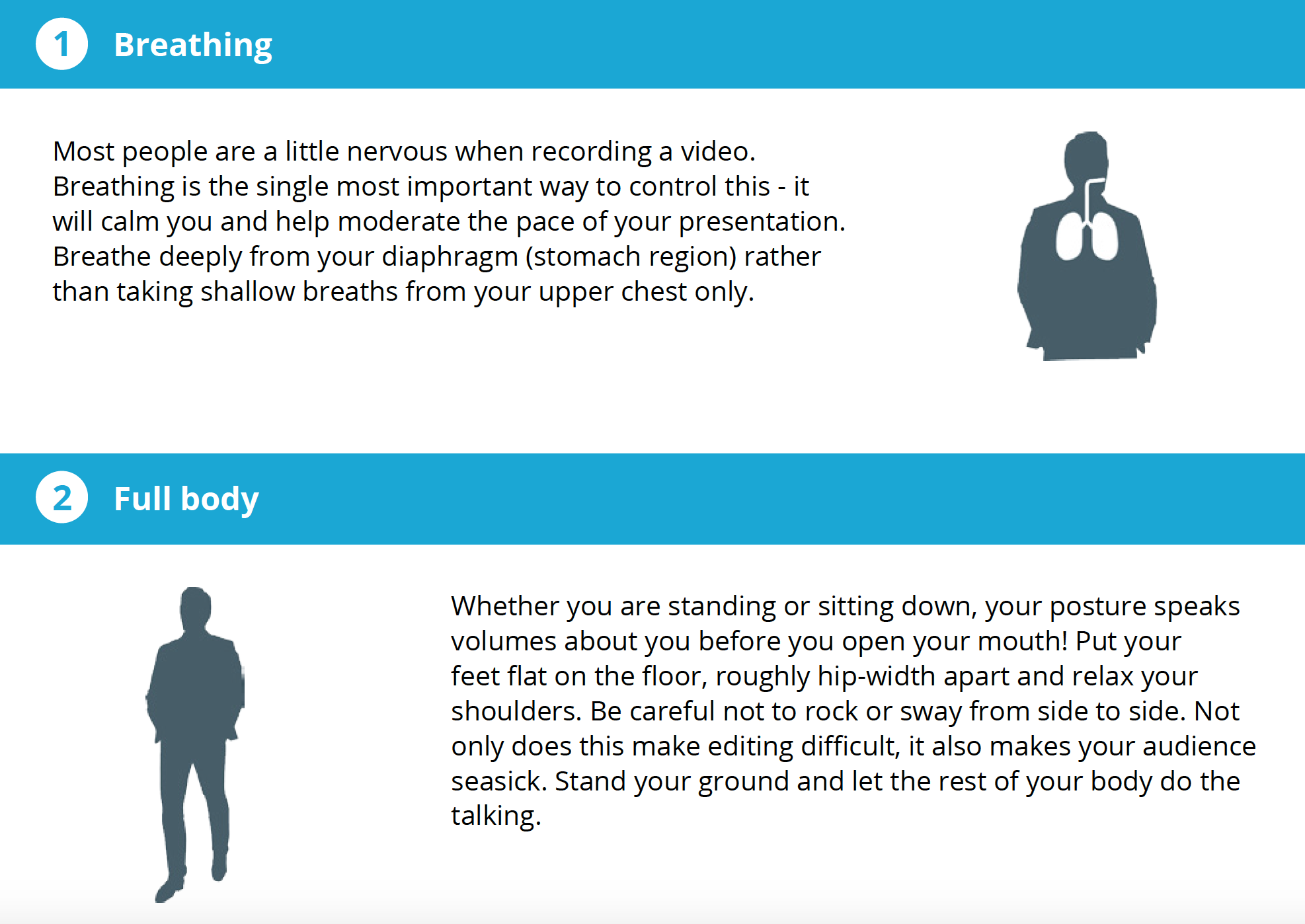 Factsheet
We've made this step a little easier, by providing you with several simple factsheets in the resource section of Produce.
Check out our new factsheets on:
Or, if you need further assistance, sign up for one of our upcoming workshops on scripting, presenting and DIY Video creation (available to TU Delft staff and students only).