At the Extension School (ES), we know that managing your online courses could be time consuming. Recognizing the busy agendas of our instructors, we launched a new service for all faculties: the Learning Experience Team (LET). The main purpose of this service is relieving instructors from course administrative tasks so they can dedicate their time only to the academic aspects of their online teaching.
What can LET do for you?
This new dedicated team can take care of your online course delivery and moderation as well as the hiring, training and development of capable Teaching Assistants to do this for you. Their services include:
Teaching Assistant (TA) management: the complete HR cycle, from recruitment support, hiring, contracting, onboarding, training, to coaching, evaluation, payroll and off boarding.
Course rerun operations: in collaboration with course teams, learning developers and the ES Business Team, LET coordinates the full operations for course reruns including course preparations, moderation and evaluation processes.
Benefits
Whilst as an expert you remain responsible for the content of your course, you save yourself time and effort from its running and moderation by delegating those administrative and operational aspects to well-trained TAs.
Your course team will also benefit from access to a growing pool of talented TAs and their collective knowledge and experiences.
You will have the last word in the TA selection process and will be kept informed about any critical aspects of the re-run, as well as on learner feedback and course evaluation.
From the learners' perspective, they can count on the timely support of prepared, enthusiastic TAs to guide and help them through the course, answering their questions and keeping them engaged and motivated. Having a more standardized re-run process also contributes to improving the quality of the service they receive.
What colleagues say
Since its recent formation, over 10 instructors from five faculties have already chosen to take advantage of LET's services. In just five months, LET has trained 11 talented, engaged TAs, and integrated 27 courses ready for delivery and to ensure a great experience for our learners.
Colleagues and TAs share some early impressions.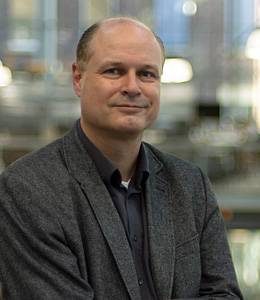 "I was looking for a possibility to re-run my online course without having to spend much time on it – as my agenda is very full with several commitments – that's why I chose to make use of the Learning Experience Team. The TA involved is proactive and competent, which is great – and everything is running smoothly." – Dr J.S.C.M. (Joris) Hoekstra, lecturer at the faculty of Architecture and the Built Environment; MOOC rerun Managing Building Adaptation: A sustainable Approach.
"At the faculty of Technology, Policy and Management we have used the services of the Learning Experience Team for seven courses. The process runs smoothly and we are satisfied with the collaboration. There's also an important benefit for the TAs in that they are part of a team, and they can learn from each other."  – Joost Groot Kormelink,  faculty coordinator; MOOC rerun The Next Generation of Infrastructure.
Helping learners achieve their goals and the opportunity to learn from them as well as from others in the team are also key reasons the TAs themselves give for wanting to join and support the lecturers: "I really enjoy answering questions on the discussion board, and learning not only about the course content but also about the team's operation" and, "It's exciting to see students bring new perspectives to the same concepts" or, "What I enjoy the most is to connect with people from all over the world who have the same interest as me and I can assist them and share my knowledge in an efficient manner – being part of the team is also an opportunity to gain a deeper understanding and grow my experience everyday".
How does it work?
The LET's running and moderation service is available for all re-runs of MOOCs and ProfEds; it is not available for Online Academic Courses.
In accordance with the current revenue model, the revenue share is then split 50%-50% between faculty and ES.
ES manages the TAs and is responsible for TA costs (such as recruitment, training, payroll).
Interested?
If you wish to find out more about how LET can help you or wish to sign up for the service, please  inform your Faculty Coordinator, and use this request form to contact Estefania Fuentes, LET Coordinator (pictured).